National Dog Week is this week, and author Michelle Dumont – whose book, Phoebe Cakes and Friends: An Alphabet Tail, publishes next week – has been lovely enough to provide a list of some of her favorite doggo books! This is a great list, fun to share with your kiddos and your pups alike. Watch this space for a post about Phoebe Cakes in the near future, too!
Don't Worry, Murray, by David Ezra Stein
We all have worries but dear adorable Murray has many worries. For children, like Murray, life's little stressors can seem overwhelming. Learning with Murray makes everything less of a worry.
Recommended age: 4 to 8 years
Pig The Pug, by Aaron Blabey
Pig the Pug does not like to share. I think we've all been there….
Stubborn Pig learns the lesson of sharing with his dear friend Trevor.  I'm especially fond of the illustrations. It's difficult not to love a rotund stubborn bug-eyed pug.
Recommended age: 3 to 5 years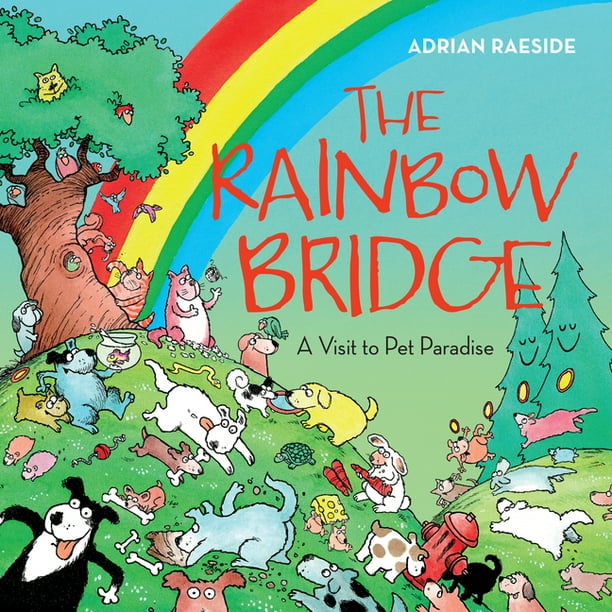 The Rainbow Bridge: A Visit To Pet Paradise, by Adrian Raeside
Cross the Rainbow Bridge and enter a magical pet paradise where the sun always shines, and playtime never ends. This is a wonderful story for anyone who has experienced the loss of a beloved pet.
Recommended age: 4 to 9 MUTTS: A Celebration of Mystery Mixed Breeds, by Olivia Grey Pritchard
"Excuse me, what breed is your dog?"
This book is for anyone who loves dogs. With each camera click, photographer Olivia Pritchard, captures the spirit of the "MUTT".
MUTT in my opinion, should stand for Mysterious, Unique, Talented, Tail wager.
A portion of the proceeds from this book will be donated to animal rescues.
Recommended age: All ages
Phoebe Cakes and Friends, An Alphabet Tail, by Michelle Dumont
A is for Affenpinscher. Follow Phoebe on an A-to-Z tail wagging adventure.
Learning the alphabet with a tiny bulldog named Phoebe and all her furry friends has never been more entertaining.
This is the second book in the Phoebe Tails series. The first book, "Phoebe Cakes, A Mardi Gras Tail" follows Phoebe through the streets of New Orleans as she searches for a parade just for dogs. A portion of the proceeds from this book will be donated to the New Orleans Bulldog Rescue.
Recommended age: Baby to 6 years
More about Michelle Dumont:
Michelle Dumont lives in New Orleans with her family and four furry friends. A licensed Respiratory Therapist and Asthma Educator, she began writing following the advice of a friend. Like Phoebe, she loves long car rides, peanut butter and everything New Orleans.